Portrait pricing can be complex. There are so many aspects that must be factored into the pricing of a portrait in order to offer a quality product & sustain a viable business. Many think that it is based on the cost of the actual print, but in reality that has little to do with the pricing of the portrait photographers offer.
1. Equipment
Having good equipment & back-ups of equipment is essential to any photography business.
The equipment you have will determine, to a certain extent, your style & type of photography you offer. I use off camera lighting to avoid darkness around the eyes and enhance & brighten the eyes & facial features. This off camera lighting in combination with different modifiers (soft boxes) can create an array of different looks and enhance a scene or make it look entirely different than what we are seeing with our eyes. I also have an array of varying powers in lights depending on the lighting situation I am in.
I keep on hand, 3 Nikon cameras, 3 different lenses (usually more), 2 high powered lights, 2 medium powered lights, 5 flashes or lower powered lights & reflectors. In addition, I have many light stands, light modifiers (such as below) and radio triggers to trigger the lights to flash. Also, a powerful desktop computer that stays in good working order that can handle the large files that I deal with & the software to process those files in creative ways. And, like any other business that deals with technology, you must keep up. The technology changes so fast & upgrades almost have to be made every so many years to keep up & provide the best quality for your clients.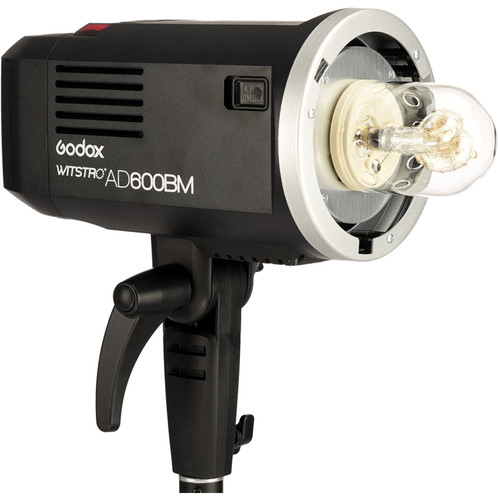 2. Software & Fees
This may be a sort of branch of virtual equipment. Software has become very important in the modern photography world. I have 4 main forms of software that I utilize daily/weekly. They come with a cost as do their upgrades. In addition there are fees we must pay to keep domain names for instance website providers, etc. Also, in order to apply some of the fun effects people like, we must pay to purchase those & incorporate them into our workflow.
3. Repairs/Maintenance
This is another aspect of photography that has to be figured into cost. Wear & tear on your gear. Just like anything else, you are going to have things break, whether something blows over in the wind, or as I mentioned above, something quits functioning from just normal wear & tear over time. Any repairs that need to be made on this expensive equipment always come with quite a price as well, so it is important to budget for that & figure that into your pricing. This includes your computer equipment. Unless you are a computer whiz (which I am not), You probably will need to pay someone who can fix & tweak your computer(s) periodically. Equipment also needs to be maintained periodically sent out to companies that can handle the cleaning or upkeep of this equipment.
4. Insurance
Like any other business, it is important to have insurance on all of that equipment and also liability insurance to protect yourself from any unwanted situations that can arise.
5. Experience & Schooling
Of course, Experience & schooling play a large role in pricing. Many of us have paid for education in this field, have paid for & continue to pay for & travel to work shops to keep up with the latest trends & techniques. These are all things that play into the quality of work that we offer.
7. Planning for a Shoot
Each type of shoot is different, so whether it be a wedding, newborn, family, senior, sports teams, etc.,there is a level of planning that needs to go into it to determine what type of lighting equipment you want to use, and various poses and or props you want to incorporate as well. The better prepared you are, the smoother a shoot will go; as you have put the time into the creating & planning upfront!
8. Editing, Effects, & Digital Backgrounds
A large portion of time goes to Editing. Going through all of the pictures taken to weed out closed eyes, keep the best expressions & apply effects to at least some of the images to show an enhanced version is important. The effects, as I mentioned above, are also a part of the process. Effects can make for some fun pictures, but come at a cost as well. Digital backgrounds (which I mainly use for sports teams), are another expense. And as trends change, new backgrounds must be purchased to keep up with our ever changing world.
9. Marketing
If you want to grow your business & keep income coming in, you must market, which takes time & money. Whether it be sending out mailers, placing ads in yearbooks, or campaigns on facebook it all takes time to create. The ads & money to run them definitely must be factored into your pricing.
10. Customer Service
Taking time for your clients to explain your processes & walk them through their ordering process is imperative.
I meet with my senior clients for a preconsultation before we actually shoot the session to go over ideas for the shoot, locations, pricing, & products. This way everything is clear the day of the shoot, we are all prepared, & the client thoroughly understands pricing. I also meet with all senior clients & any other clients that wish to meet to help them through the ordering process. Of course there is always time on the phone, answering e-mails, facebook messages, scheduling etc. that play into all of this as well.
When I first started my business, it took me quite a few years to realize all that would go into it, and what I needed to charge for my time & the time spent away form my family. But having run a small business for 10 years now, I see that all of these aspects of our jobs as photographers are important to giving our clients the best experience & quality of work. They need to be taken into consideration when we price our work.